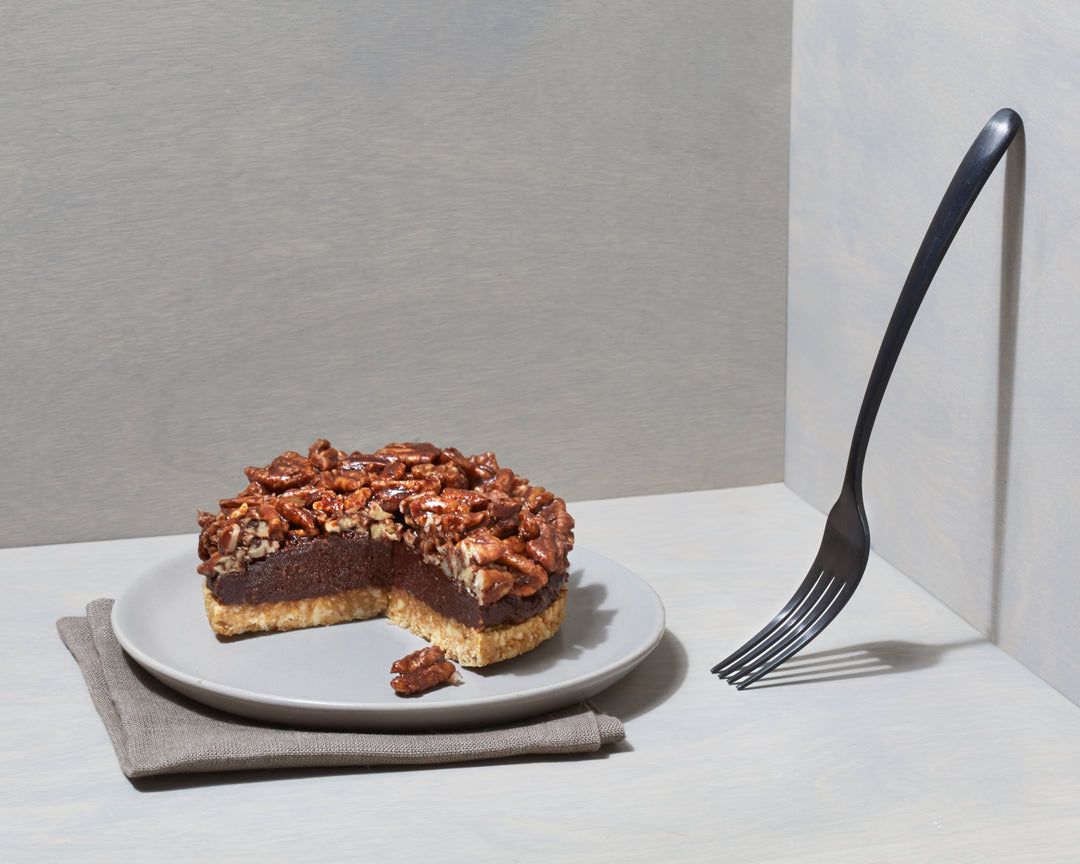 Vegan Tart
---
Free shipping on orders over $60.00
Please Note: This item CANNOT be shipped. If you purchase it, you MUST pick it up in person from our Cambridge, MA storefront.  Please see our current store hours in order to plan accordingly. 
Thank you!
Perfect for any celebration, holiday or just a mid-week treat, our Vegan Tarts are a delicious dessert everyone will enjoy.
A layer of cashew cream sits atop an almond cashew crust and is finished off with Vermont maple syrup-glazed nuts. Try both of our deliciously rich flavors: Chocolate Pecan and Lemon Ginger.
Small tart serves 3-4 people.
  Large Tart serves 8-10 people.
Shop with us and receive a complimentary recipe card of one of our favorite easy to make snacks!
Give us a try with a special discount for first-time customers with code: First time. We are sure you will come back for more!