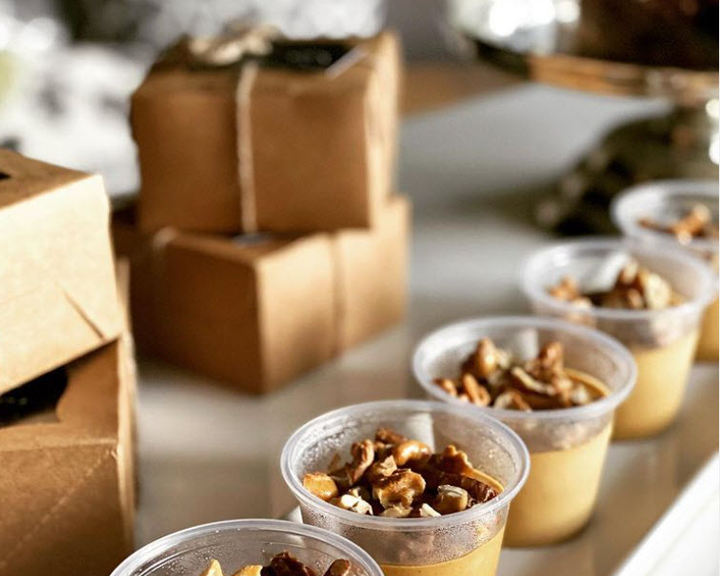 Vegan Pudding
---
Free shipping on orders over $60.00
Rich and smooth vegan mousse is the dessert of our dreams at Nüssli118°! Made with whipped cashews, this dairy-free delight comes in two decadent varieties: seasonal spiced winter chai or raw cacao. Both are perfectly sweetened with dates and Vermont maple syrup, and topped with a walnut crumble top or seasonal fruit upon request.
Serves 2
Pick-up/delivery only.
Cashews - A nutrient–dense tree nut that lowers the risk of heart disease and encourages the body's natural production of collagen and elastin.
Maple Syrup - A natural sweetener produced from the sap of maple trees. Provides a deliciously distinct flavor as well as a healthy dose of manganese for cellular energy production, zinc for heart and immune function, and potassium for reducing blood pressure and cholesterol levels.
Shop with us and receive a complimentary recipe card of one of our favorite easy to make snacks!
Give us a try with a special discount for first-time customers with code: First time. We are sure you will come back for more!