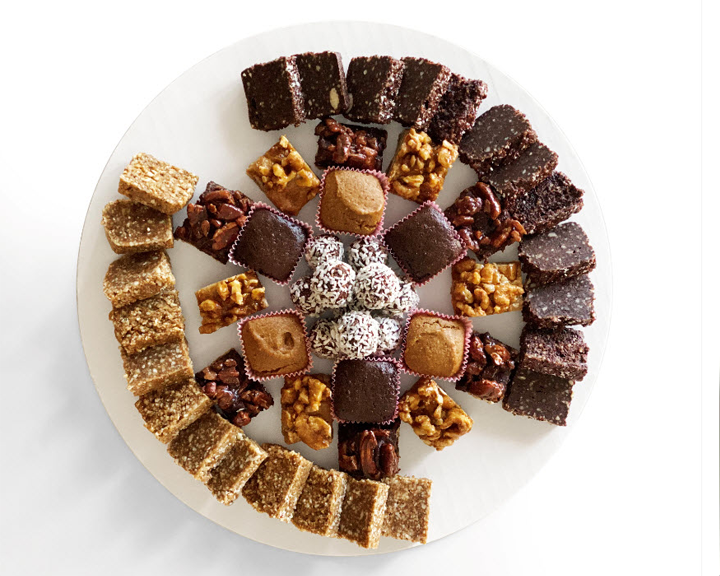 Plant Based Dessert Platter
---
Free shipping on orders over $60.00
Did you know we cater? Yes! And I have a feeling your event needs this dessert platter!  Whether it's a wedding, a birthday, an Netflix watching party or a welcome back to the office - Nüssli118° wants to work with you to put together the *perfect* arrangement of treats! All vegan, gluten free, refined sugar free, organic, paleo friendly and out of this world delicious.  Email or call to order your dessert platter.
Platter shown serves 6-10
Pick-up only.
Cashews - A nutrient–dense tree nut that lowers the risk of heart disease and encourages the body's natural production of collagen and elastin.
Chia Seeds - An excellent source of protein and fiber. Chia seeds contain a combination of magnesium and calcium that promotes strong bones and a healthy nervous system.
Shop with us and receive a complimentary recipe card of one of our favorite easy to make snacks!
Give us a try with a special discount for first-time customers with code: First time. We are sure you will come back for more!